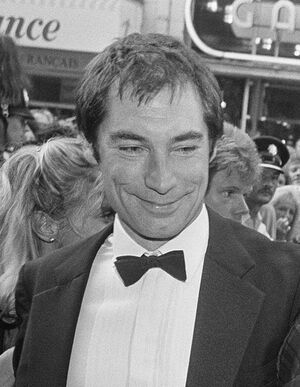 Timothy Dalton is a British actor film and television. Dalton is known for portraying James Bond in The Living Daylights (1987) and Licence to Kill (1989), as well as Rhett Butler in the television miniseries Scarlett (1994), an original sequel to Gone with the Wind. His greatest commercial success has been The Tourist which grossed US$278 million worldwide.
Ad blocker interference detected!
Wikia is a free-to-use site that makes money from advertising. We have a modified experience for viewers using ad blockers

Wikia is not accessible if you've made further modifications. Remove the custom ad blocker rule(s) and the page will load as expected.