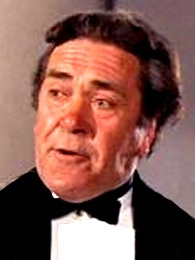 Peter Butterworth was an English comedy actor and comedian, best known for his appearances in the Carry On series of films. He was also a regular on children's television and radio and appeared in seven early episodes of Doctor Who in 1965 as 'The Meddling Monk'. He was married to the actress and impressionist Janet Brown.
Ad blocker interference detected!
Wikia is a free-to-use site that makes money from advertising. We have a modified experience for viewers using ad blockers

Wikia is not accessible if you've made further modifications. Remove the custom ad blocker rule(s) and the page will load as expected.