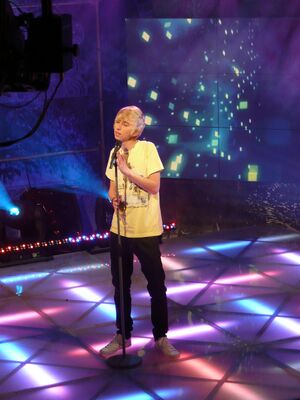 Oliver Ewy is a German singer and actor.
Ewy grew up in his home town of Bonn on. By 2011, he attended the-Vincent Pallotti College, a private school in the Rhine river in Bonn , in the sponsorship of the Pallottiner is.
Theatre, Film and Television
Edit
2008 Ewy was at an open audition selected by the director Yvonne Schwartz and the young ensemble of the Theatre of Bonn invited. At 15, Ewy was to become the youngest member of the ensemble. In the following seasons 2008/2009 and 2009/2010 was followed by two productions, including the musical Sweet Little Sixty Beuel in the hall, where he soloists participated.
2010 was Ewy of Director Moritz Seibert in the junior ensemble of young theater Bonn added. In production Krabat of Otfried Preussler he took over the role of the evil Lyschkos, the henchman of the Master. The production was in two seasons (2010/2011, 2011/2012) more than 100 times on the board.
Received in 2011 by director Oliver Ewy Jens chervil chervil a solo role in resumption of opera Eloise. In Kerbel series production Peer Gynt ( opera ) by Henrik Ibsen , he played the eponymous lead role of Peer Gynt.
Under the director Simona Furlani Ewy had in the meantime as a guest actor in the Weber ( Gerhart Hauptmann ) and dance ( Arthur Schnitzler ) with. Ewy was also involved in several film and television productions.
In the summer of 2012 was the Swiss Oscar winner Xavier Koller attention to Ewy and hired him for the international film production , the black brothers . On the side of Moritz Bleibtreu and Richy Müller Ewy was as Alfredo, leader of the Black Brothers, before the camera. The film is scheduled for release in 2013.
Music [ Edit ]
Oliver Ewy worked alongside his work as an actor and as a singer. Among other things, he came in 2009 in the finals of the TV show Best of voice KiKA , ARD and ZDF [9] and was in the same year with his band Twice as bad concert performances