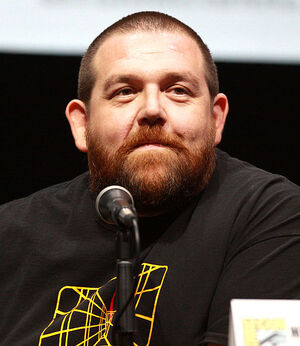 Nick Frost is an English actor, comedian and screenwriter. He is best known for his work with Simon Pegg and Edgar Wright in the role of Mike Watt in the television comedy Spaced, as well as Ed in Shaun of the Dead, Danny Butterman in Hot Fuzz, Andrew Knightley in The World's End, Clive Gollings in Paul, and drug dealer Ron in Attack the Block. He is also well known for his various roles in the sketch show Man Stroke Woman.
Ad blocker interference detected!
Wikia is a free-to-use site that makes money from advertising. We have a modified experience for viewers using ad blockers

Wikia is not accessible if you've made further modifications. Remove the custom ad blocker rule(s) and the page will load as expected.