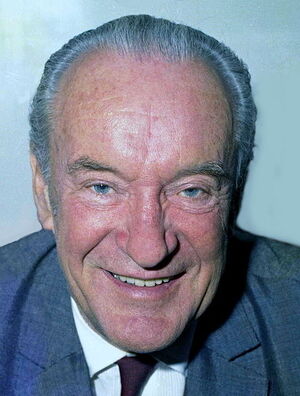 George Sanders was an English actor known for his heavy English accent which often had him casted as sophisticated but villainous characters. He is perhaps best known as Jack Favell in Rebecca (1940), Addison DeWitt in All About Eve (1950), King Richard the Lionheart in King Richard and the Crusaders (1954), and the voice of the malevolent tiger Shere Khan in The Jungle Book (1967). His career spanned more than 40 years.
Ad blocker interference detected!
Wikia is a free-to-use site that makes money from advertising. We have a modified experience for viewers using ad blockers

Wikia is not accessible if you've made further modifications. Remove the custom ad blocker rule(s) and the page will load as expected.